Millenium III Alarm Security System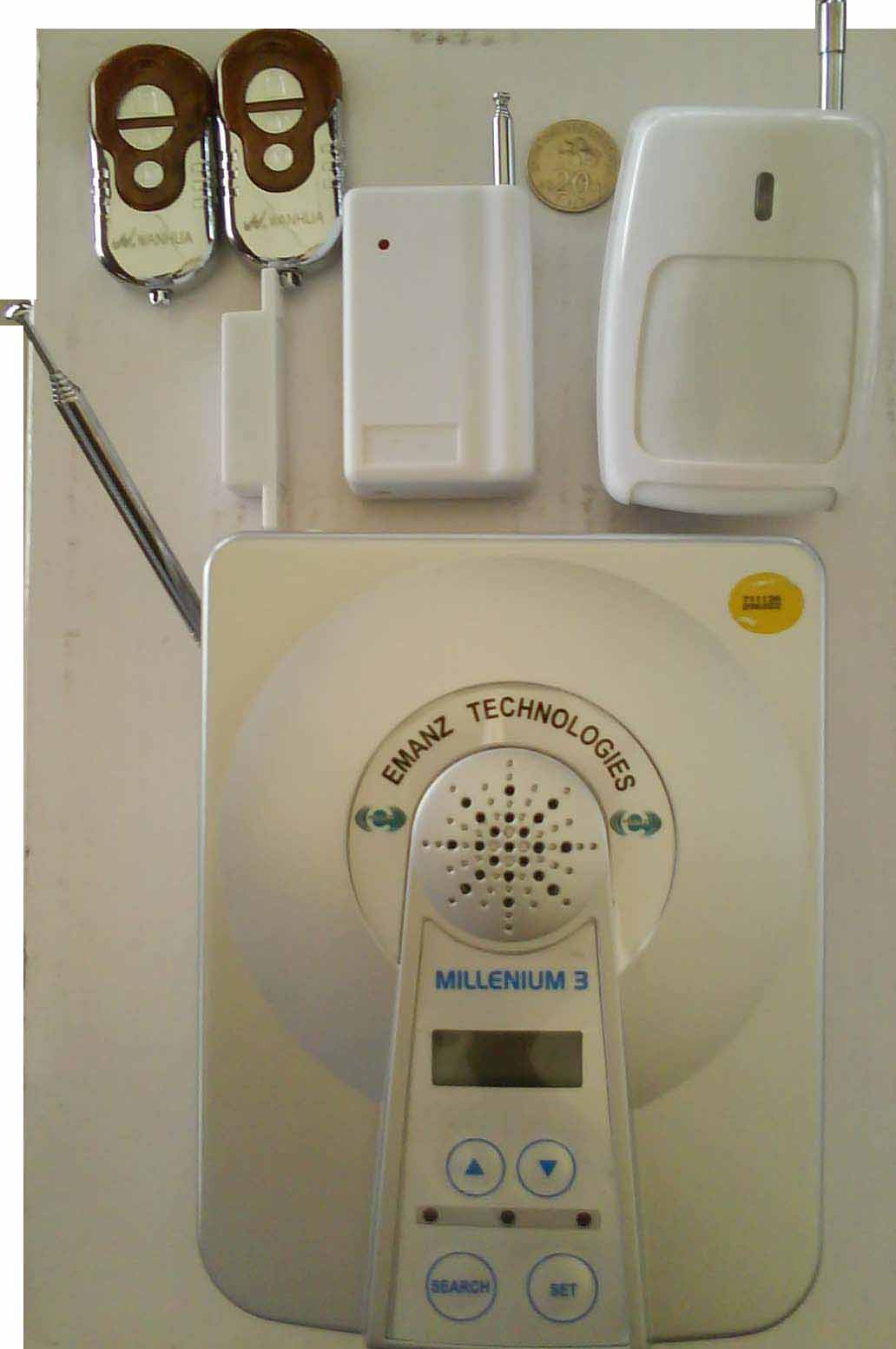 M3 Alarm Set
This hot selling product is suitable for those looking for an economical home security system BUT yet provide peace of mind.



This alarm security system is a wireless type. We sell this security system in a set: 1 base unit, 1 gap detectors, 1 motion detector and 2 remote controls. Portable and easy to install/uninstall make this system a popular choice since no wiring is required. This solves problem with customer living on a rented house.



The system is so compact that base unit comes with speaker that sound a loud alarm. This home security system gives 24-7 protection even during blackouts since the base unit is equiped with back up batteries.

Need more coverage?, don't worry as the security system is expandable to 13 zones!

The security system works within coverage area of 50 meters. This works well for most customers.

Since first introduced 5 years ago, our customers do not report any false alarm... we owe this to Crouzet® technology.